Munnypot – a valued client of Ortec Finance - won two awards at The Investment Marketing and Innovation Awards 2018.
The event took place on June 29 in London. The award winning, automated online investment advice solution provider was the winner in the following two categories:
Best Website - DFM/WM
Most Innovative Robo Advice/Guidance Proposition
Ortec Finance would like to congratulate Munnypot on their achievement! With the OPAL Goal-Based Financial Planning API platform, Ortec Finance delivers the calculation engine for financial advice and monitoring in Munnypot's eco system.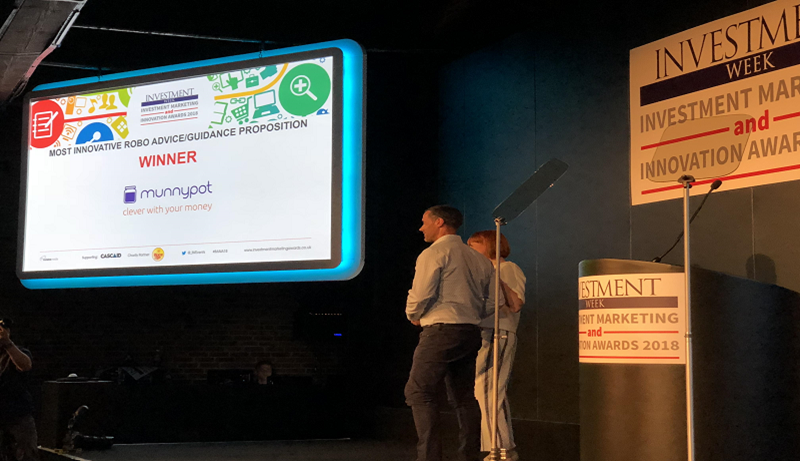 About Munnypot
Munnypot is an award winning, automated online savings and investment advice solution that brings a fresh approach to the challenge of delivering affordable and easy to understand financial advice. The company was created to service the mass market who cannot easily access traditional financial advice. It can also provide an attractive alternative to existing investors looking for an automated investment advice service at a comparable cost to other online self-serve solutions.
Read more on www.munnypot.com.
About the awards
The Investment Marketing and Innovation Awards Investment Week rewards all the hard working innovative people and companies in the investment world. The award categories cover both marketing and proposition development, direct and digital marketing and are designed to recognize and reward creativity and innovation within the sector.
Read more on www.investmentmarketingawards.co.uk.