May 10 & 11 Ortec Finance's clients gather in Amsterdam for an in-person Client Conference. The event takes place in the iconic Eye Film Museum.
Due to COVID the yearly event was held virtually in 2021 and 2022. With travel restrictions being lifted, Ortec Finance is very glad to again be able to welcome its clients in The Netherlands. The two-day program consists of 25 sessions with a mix of workshops, software user groups and plenary sessions. Some speakers are external, some are Ortec Finance employees. A few sessions are co-hosted by clients themselves.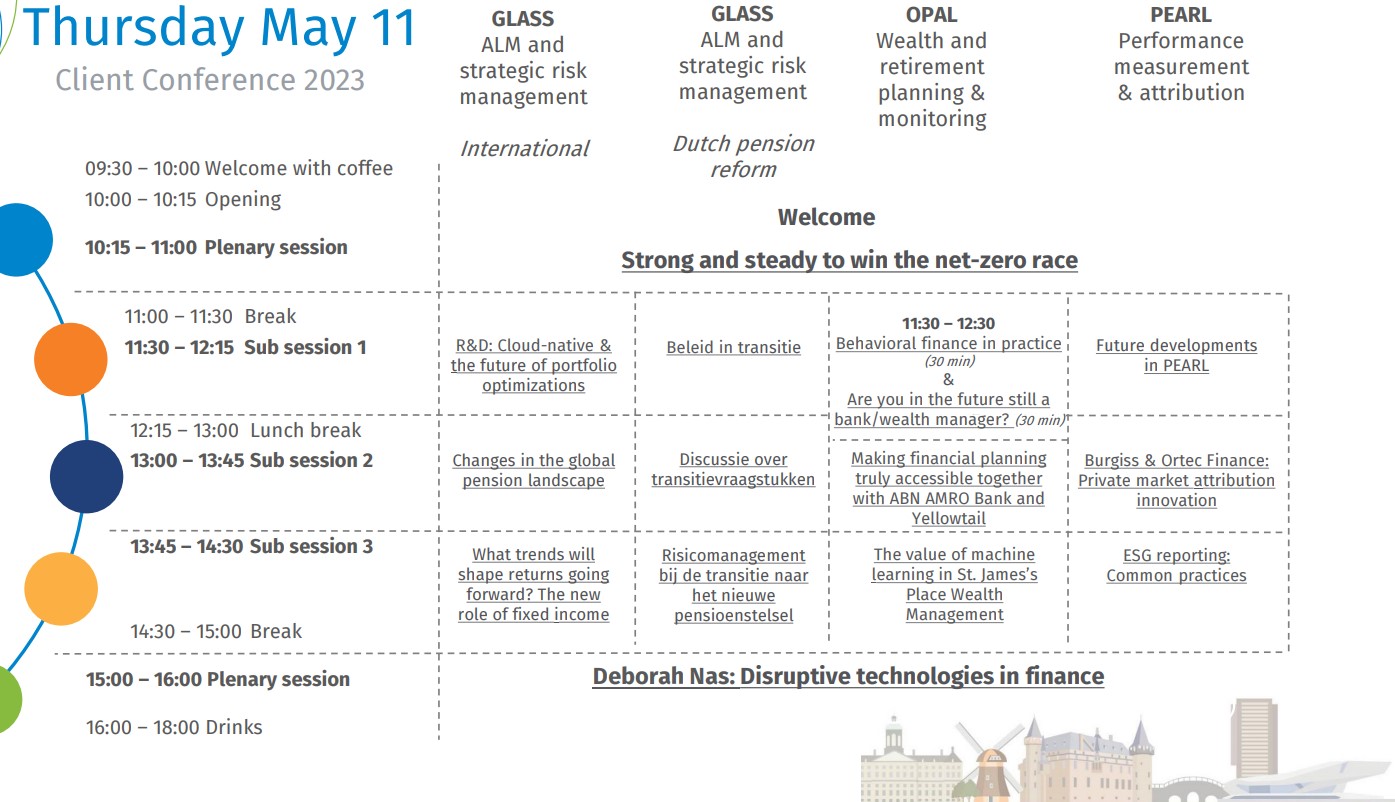 Session topics are a mix of workstream-specific and plenary topics, such as:
Strong and steady to win the net-zero race - by Willemijn Verdegaal, Managing Director Climate & ESG Solutions
Disruptive technologies in finance - by Deborah Nas, Keynote speaker | Innovation expert I Professor I Author
Changes in the global pension landscape – by a client and Mark Irwin, Senior Consultant Pension Strategy.
Clients of Ortec Finance have been invited for this clients-only event by email. Lost your invitation? Send an email to bianca.vandekaa@ortec-finance.com