Elske van de Burgt, Managing Director Investment Performance, Maurits van Joolingen, Business Development, and Stefano Seung Jin Li, Managing Director Managing Director Australia & New Zealand, will represent Ortec Finance at AsianInvestor's Southeast Asia Institutional Investment Forum in Singapore November 22.
Meet the team and learn more about our Economic Scenario Generator, GLASS for insurance, and PEARL, our performance measurement & attribution software.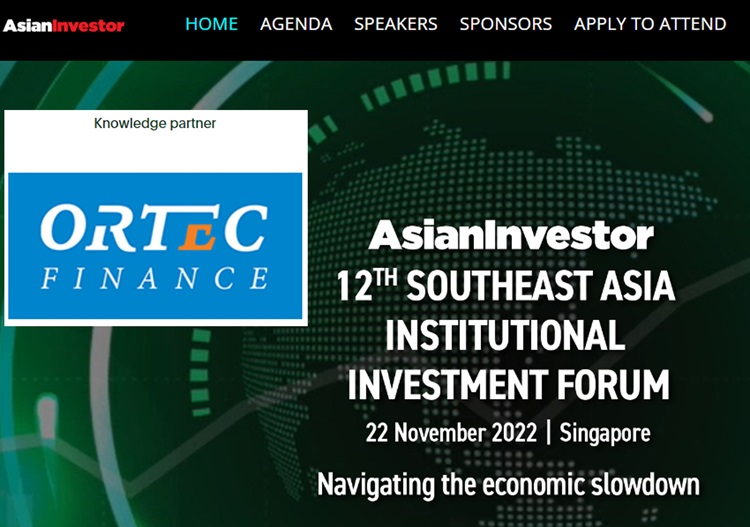 AsianInvestor's 12th Southeast Asia Institutional Investment Forum brings together asset owners from Southeast Asia and beyond for a day of high-level networking and insightful discussions on the current market. Key topics include:
What are the top priorities for investors going into 2023
What impact will rising interest rates have on fixed income investments and strategies
How do investors view the outlook for global equities
Which alternative asset classes are the most attractive to investors and what can they offer in terms of portfolio diversification
How are asset owners building towards a more sustainable investment strategy?
Earlier AsianInvestor published an interview with Elske van de Burgt and Stefano Seung Jin Lee.
More info about the event & registration here.
Ortec Finance is proud knowledge partner for this event.