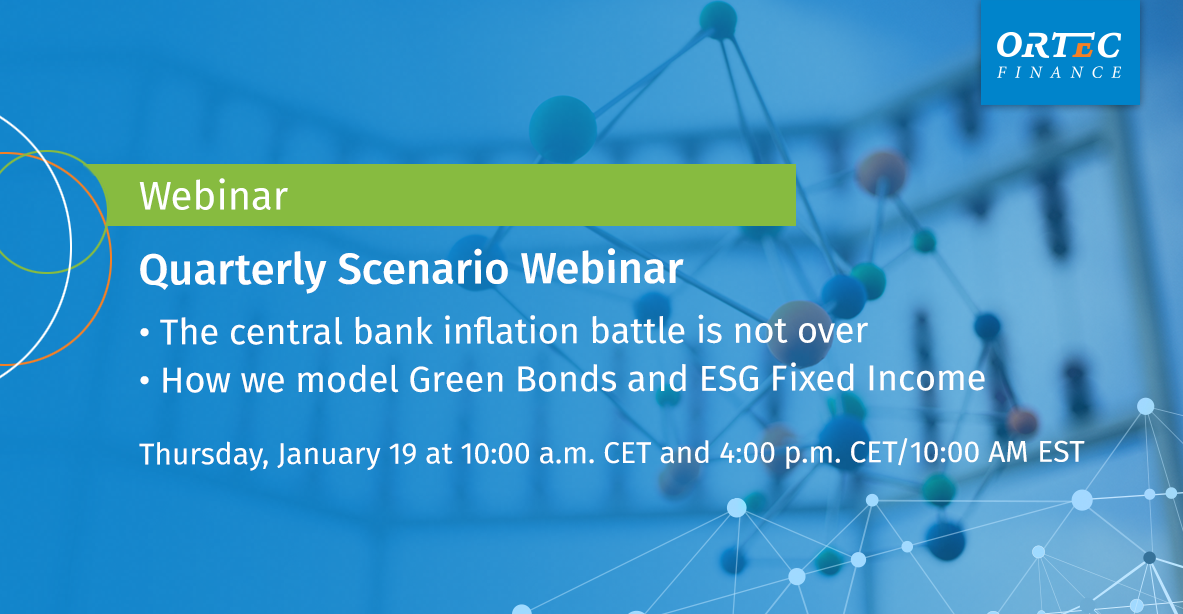 Join us on January 19, 2023, for the Q4 edition of the Economic Scenario Outlook webinar. Our in-house experts Patrick Tuijp and Marijn Heijmerikx will address our latest quarterly outlook in addition to discussing how we model Green Bonds and ESG Fixed Income
The webinar covers:
The latest economic outlook with an assessment of downside risk and upward potential for financial markets
The risk and return characteristics of Green Bonds and ESG Fixed Income
Our modelling assumptions for sustainable Fixed Income
Quarterly Scenario Webinar
10:00 - 11:00 a.m. CEST or 4:00 - 5:00 p.m. CEST
*You can choose to attend one of the above-mentioned timeslots
The webinar consists of a 45 min presentation followed by a 15-minute Q&A.
Register for the 10 a.m. CEST webinar optionRegister for the 4 p.m. CEST webinar option


Questions?
For more information, please contact Patrick.Tuijp@ortec-finance.com.