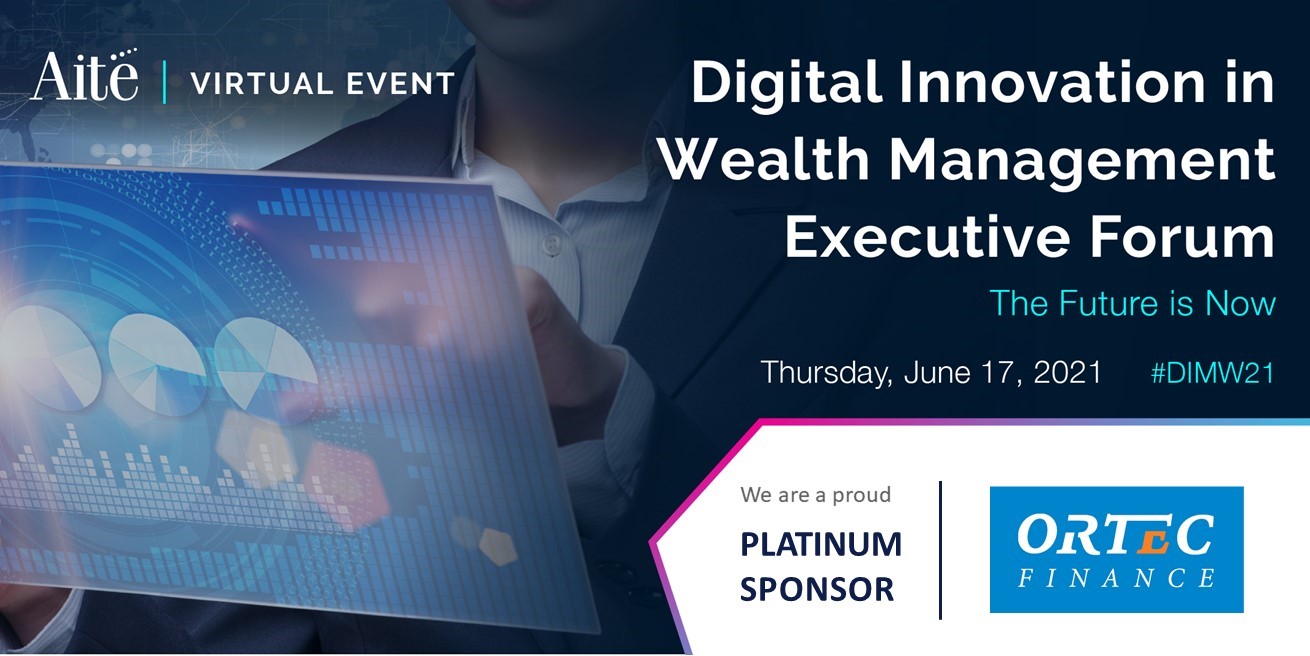 Wealth management firms that took digital transformation lightly before the coronavirus pandemic will start falling behind better equipped firms. Time is of the essence for wealth management firms to embrace the new normal and invest in staff and infrastructure to keep up with client behavior and faster-moving competitors.
Globally, many workplaces are investing in financial wellness solutions to address employee financial stress and bolster retirement contributions to defined contribution plans. These digital-first solutions have the potential to improve access to financial guidance and advice for a much larger segment of consumers than has traditionally been served by the retirement and wealth management industries.
We are proud to announce that we are a platinum sponsor of Aite Group's Digital Innovation in Wealth Management Executive Forum.
Join this event and learn from industry experts how leading financial institutions have navigated the crisis and how innovation and evolving digital platforms have helped them serve their clients better during the crisis.
About the panel
Richard Owen, VP Wealth Management (Ortec Finance) will speak in the panel: Delivering Financial Advice at Scale with Financial Wellness. This panel will focus on digital engagement and includes Tom Burmeister (NaviPlan), Jenna Hokanson (UBS) and will be moderated by Sophie Schmitt (Aite Group).
This panel, on June 17, will discuss:
How financial wellness solutions are engaging consumers at all levels of wealth
The critical elements of successful financial wellness services
The opportunities that remain to maximize ROI on these new services
More information and a registration link for the Aite event here
More information?
OPAL Wealth is a new OPAL platform that is being developed and based on the input from multiple North American wealth management firms. This new platform enables advisors to enhance client engagement through goal based wealth management, through a powerful and intuitive user interface. Curious to hear more about this? Please contact
Richard Owen
for more information or a demo on OPAL Wealth.