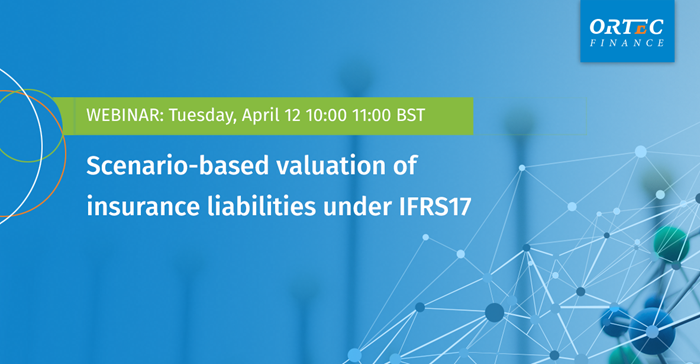 Join Alex Boer, Expert Scenarios & Asset Valuation and Sander Dekker, Senior Business Specialist on April 12 for Scenario-based valuation of insurance liabilities under IFRS17 – the latest in our series of scenario-focused webinars. Risk-neutral scenarios enable actuaries to perform market-consistent valuation of liabilities for regulatory and accounting purposes, such as Solvency II and IFRS17.
The webinar covers:
The implications of IFRS17 for the valuation of embedded options and guarantees
How to combine stochastic simulation models with smart modeling of risk-neutral scenarios
Case study: turning an ALM model into a valuation machine to value the TVOG in par funds
When and where?
Tuesday, April 12
10:00 - 11:00 a.m. BST
The webinar consists of a 45 min presentation followed by a 15 minute Q&A.
We look forward to welcoming you. If you have any questions, please send an email to Sander.Dekker@ortec-finance.com.