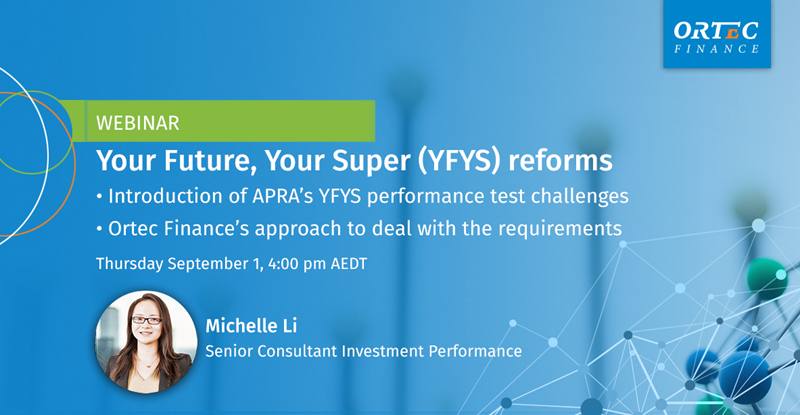 Michelle Li, Senior Consultant Investment Performance, wrote an article about the YFYS reforms' performance test (here). She reflected on some of the practical challenges Ortec Finance saw in building the calculation of the performance test itself.
Michelle's webinar will consist of:
An introduction of APRA's YFYS performance test challenges
Ortec Finance's approach to deal with the requirements
Some deep dive case results
Q&A
Webinar: Your Future, Your Super (YFYS) reforms
Thursday September 1, 4:00 pm AEDT
Please do test your connection and plugins before the day of the webinar: tips for this can be found in the confirmation email upon registering for this webinar.