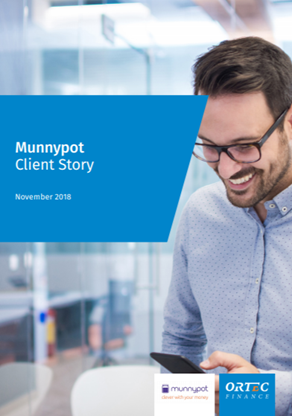 Munnypot has been an esteemed client of Ortec Finance since 2015.
Munnypot is an award winning, automated online investment advice solution that brings a fresh approach to the challenge of delivering affordable and easy to understand financial advice. Prior to Munnypot, it is believed that a large proportion of people could not get access to financial advice because the fees and investment minimums were far too steep, or they didn't have the time or confidence to invest.
Munnypot was created to service the mass market who cannot easily access traditional financial advice. Munnypot provides regulated, direct-to-consumer investment advice from start to finish, assumes full responsibility for the actions taken, aiming to remove the stress and decision making for the consumer. The Munnypot business-to-business service provides a white label solution supported by a robust and personalized delivery plan.