ESG RADAR is an AI-driven, time and money saving dashboard for investment professionals.
Our real-time ESG related news feed allows you to delve further into the companies you invest in and enables you to:
Manage your investment portfolio's reputation risk.
Strengthen engagement activities.
Identify ESG investment opportunities.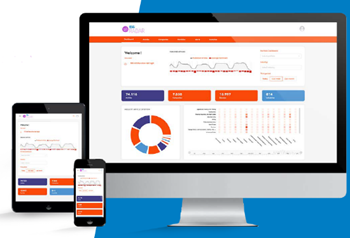 Real-Time
ESG Radar gathers real-time ESG related global news from 200 million financial and social media sources. It also places information into a historical context as some of the sources go back to the year 1704. The information is translated from over 100 languages into English. The selection is made using the Sustainable Accounting Standards Board (SASB) Materiality Map®, the world's leading ESG classification system.
The ESG Radar provides insights into historical and current ESG news as well as financial sentiment on companies, sectors, markets and society.
Webinar on ESG RADAR
Get to know the full potential of ESG RADAR in the recording of our introduction webinar + demo.
The ESG Radar is based on state-of-the-art big data and AI technology powered by an algorithm tracking individual companies. Even small and unlisted companies are monitored. The customizable Alerts dashboard offers:
News Analytics: Analyze real-time trending news topics with AI & text analytics.
Sentiment Analysis: Filter with sophisticated sentiment algorithms showing positive & negative news.
Alerts: Receive your alerts when risk signals arise on companies, trends or in markets.
Accuracy: Identify specific companies you wish to follow through dedicated attributes.
Global Sources: Scan through >200 million global news sources to extract only actionable insights.
Corporate Linkage: Corporate tree structure of head offices and subsidiaries (including SMES) are indicated.
Download the full ESG RADAR brochure for more details

Take a look at all of the Climate & ESG Solutions in our Climate Compass overview.
If you would like to receive more information or have any questions, please contact us.