What is the Navigator?
The Navigator is an online monitoring, reporting and analysis tool which helps you determine if your investment strategy is on track, uncovers investment risks and opportunities and provides alternative investment scenarios for you to consider. In essence, it helps you tell your investment story. The Navigator can be used by multiple departments of a pension funds: from the analyst to the fund manager to senior leadership.
We have used the latest visualization tools to allow your data to come to life and have structured this as a series of easy to use, affordable, online modules. The engine powering the Navigator is our GLASS software and our Ortec Finance economic scenarios - OFS.
"No one ever made a decision because of a number. They need a story."
Daniel Kahneman
See the Navigator in action

Navigator at a glance
Compare your current asset allocation to your strategic asset allocation as well as allocation ranges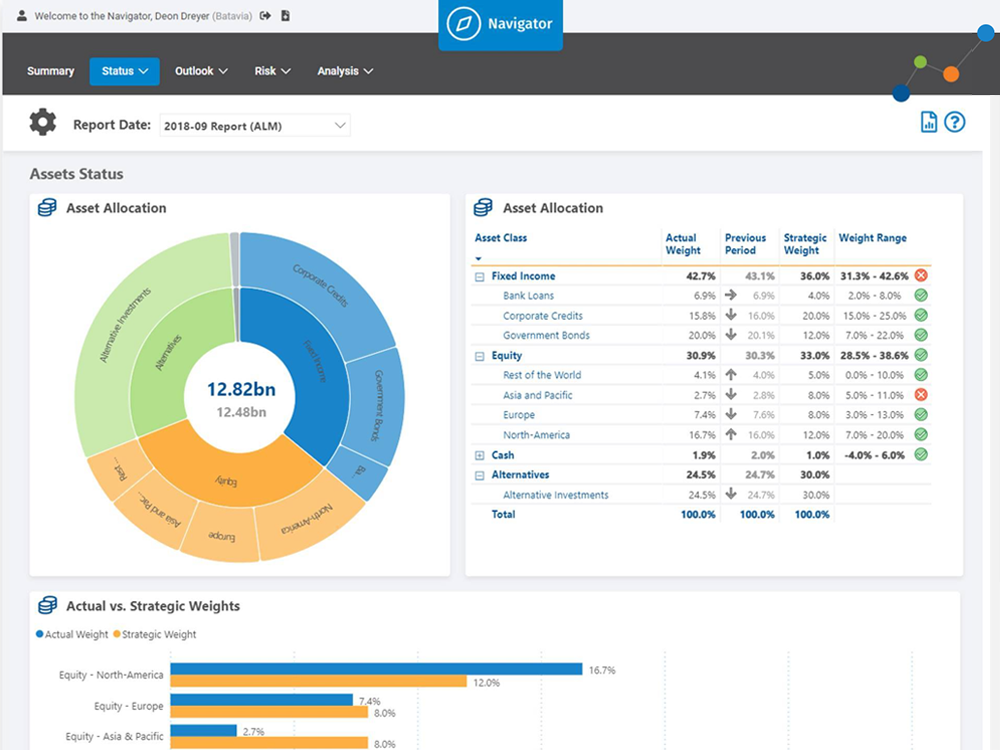 Identify alternate asset class combinations that optimally deliver on client specified metrics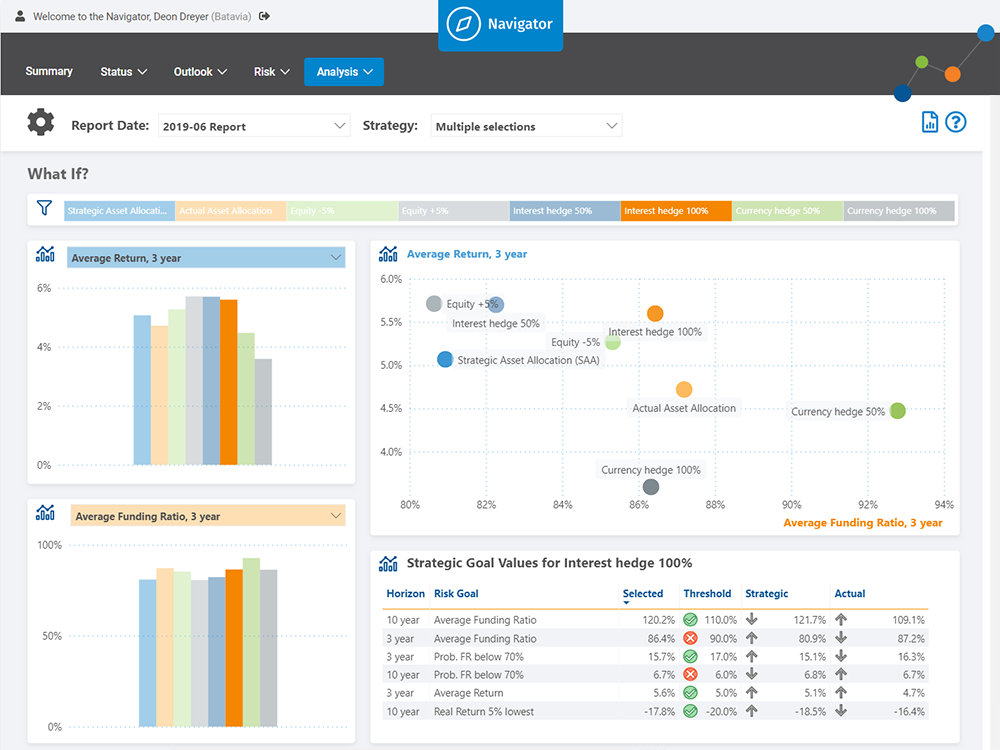 Visualize risk decomposition metrics and investigate how these evolve over time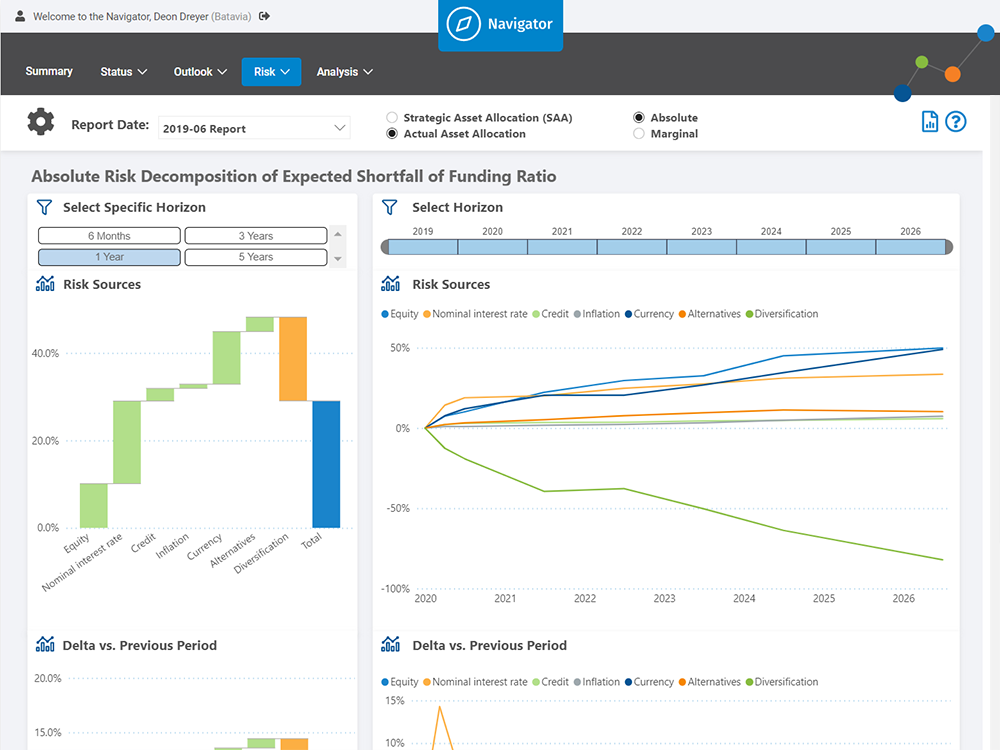 Monitor your assets, liabilities and funding level over time and analyse projections interactively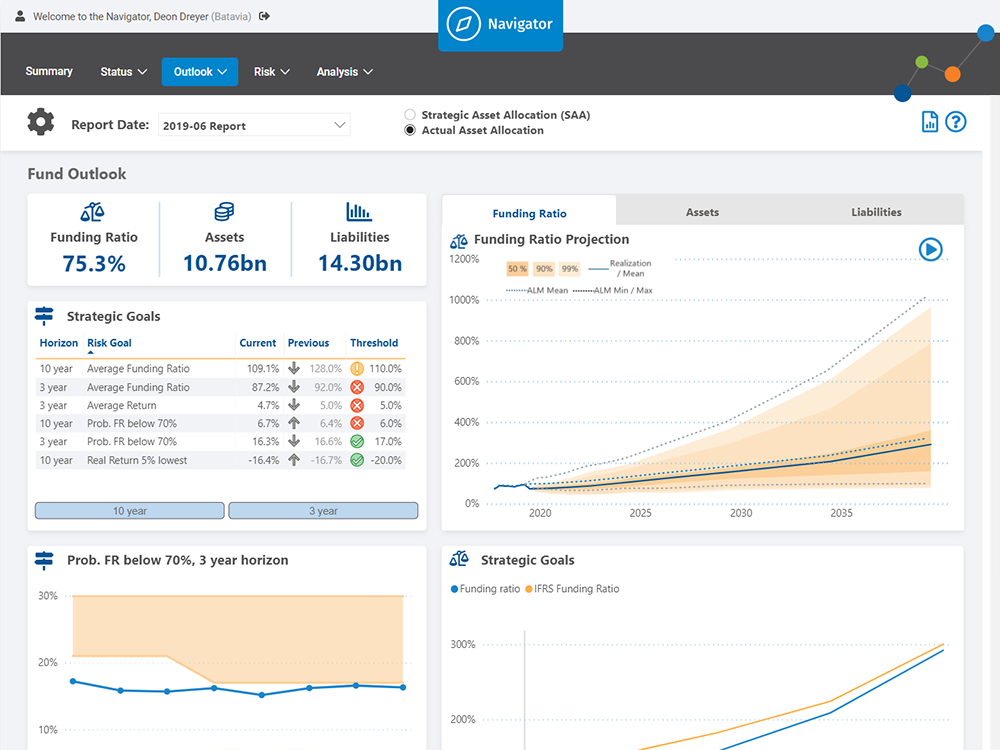 Some of the Navigator features
| | |
| --- | --- |
| | Interactive, real-time, visually appealing reporting, analysis & projections of funding levels, liabilities, assets and risks |
| | Monitoring of both short term tactical and long term strategic metrics |
| | Quickly cycle through and compare previous and current reports |
| | Clients can configure their own dashboard and determine their key metrics and frequency of reporting |
| | Affordable modules means any size client can now get access to our industry leading modeling technology (GLASS) - traditionally used by the largest and most sophisticated asset owners globally |
Additional modules to be launched soon
| | |
| --- | --- |
| | Climate modeling |
| | Daily monitoring of assets and funding levels |