Calling all students! Join us for an unforgettable day of insights and inspiration at our exclusive In-House Student Day.
The day starts with an introduction about Ortec Finance by our CEO Ton van Welie and will be continued with contributions by four of our talented Young Professionals. They will share their insights and experience on the Solution they engage with. We will close the day with a business case in which you experience yourself how our solutions are used in real-world scenarios. Of course, we will provide lunch and drinks in between.
Register now and secure your free entry – the future is waiting for you!
Register – free and without obligations – here
Program
10:00h Welcome
10:15h - 10:35h About Ortec Finance by our CEO, Ton van Welie
10:35h - 10:50h Get to know Pension Strategy by Joris Knoester
10:50h - 11:05h Get to know Real Estate Management by Annette Kerkhoven
11:05h - 11:10h Break
11:10h - 11:25h Get to know Investment Performance by Laura Ramirez Lapeña
11:25h - 11:40h Get to know Goal Based Planning by Dewi Posthuma
11:40h - 12:00h Business case experience Goal Based Planning
12:00h - 13:00h Lunch
13:00h - 14:00h Business case experience Goal Based Planning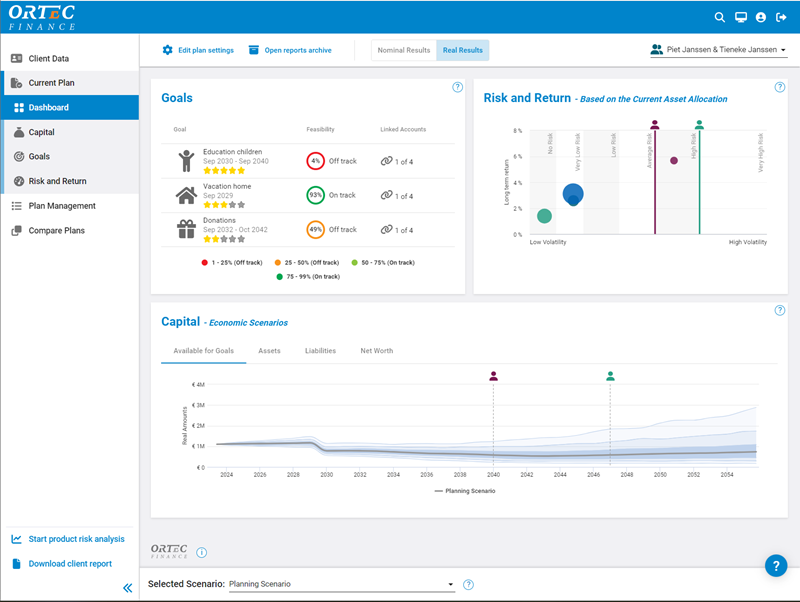 Business case experience with OPAL by Goal Based Planning
Questions?
Do you have any questions or remarks? Please reach out to Maruska John, Maruska.John@ortec-finance.com.