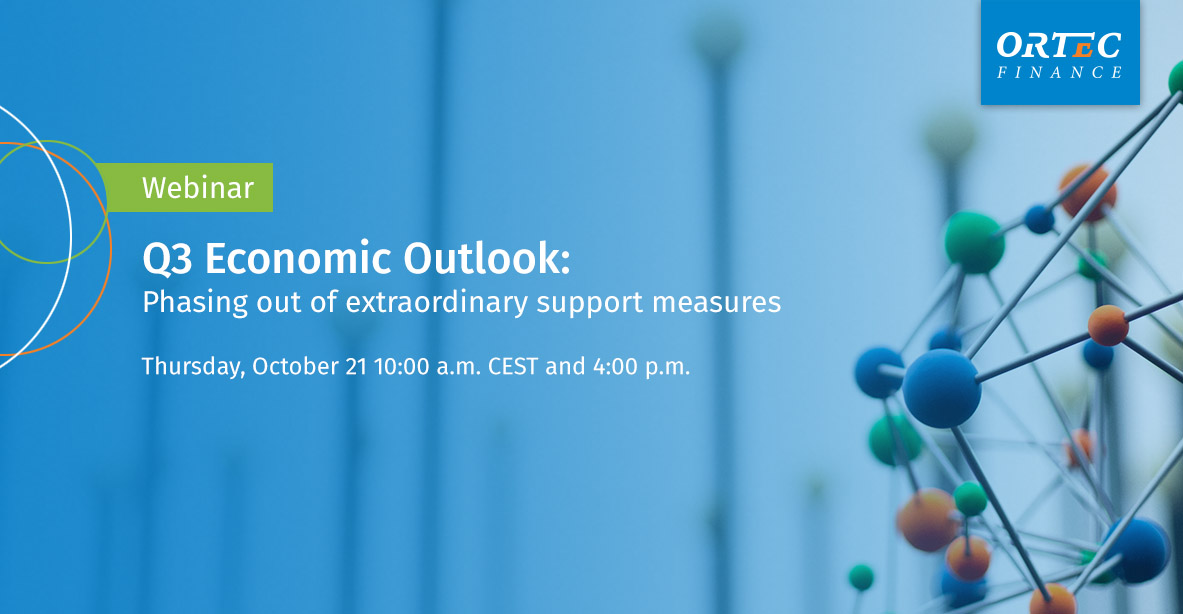 Join us on October 21 for the latest edition of the Economic Scenario Outlook webinar. Our in-house experts Marijn Heijmerikx and Erik Hennink will take a closer look at the potential economic consequences resulting from the phasing out of extraordinary measures, and walk you through our unique methodology for the uncertainty regarding long-term capital market assumptions.
The webinar covers:
The impact of the latest market conditions on our quarterly outlook
The potential consequences of tighter monetary policy as well as the phasing-out of Covid-19 related fiscal support measures
How we incorporate uncertainty about long-term capital market assumptions and its relevance for investment decision-making
Quarterly Scenario Webinar
Phasing out of extraordinary policy support measures
Thursday, October 21, 2021
10:00 - 11:00 a.m. CEST or 4:00 - 5:00 p.m. CEST
*You can choose to attend one of the above mentioned timeslots
The webinar consists of a 45 min presentation followed by a 15 minute Q&A.
Register for the 10 a.m. CEST webinar option Register for the 4 p.m. CEST webinar option