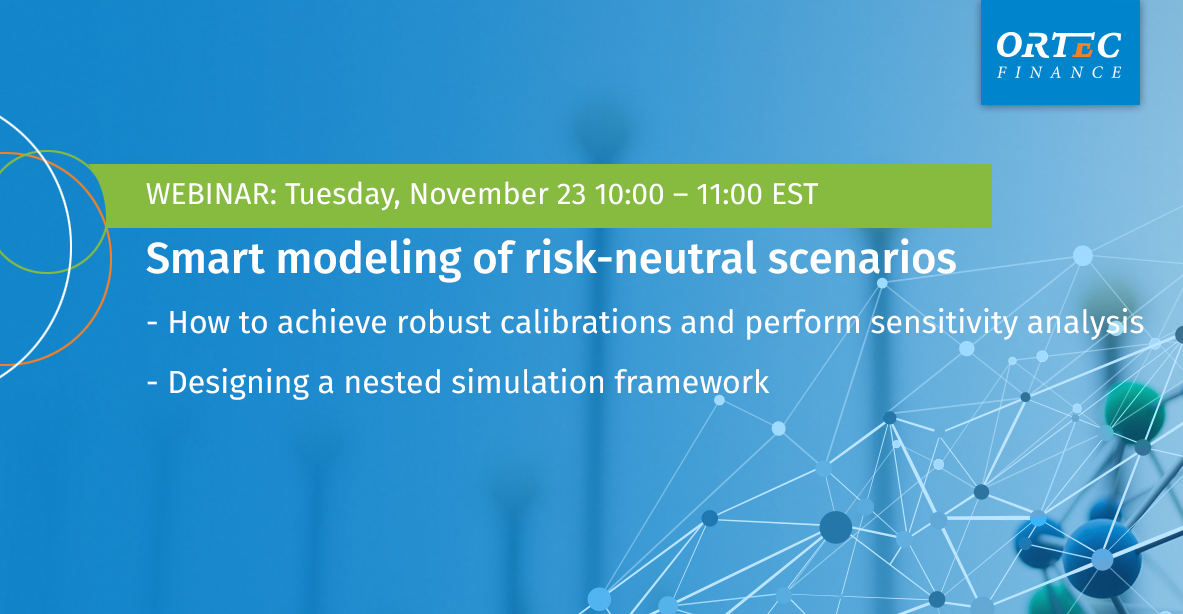 Join us on November 23 for Smart modeling of risk-neutral scenarios – the latest in our series of scenario-focused webinars. Risk-neutral scenarios enable actuaries to perform market-consistent valuation of liabilities for regulatory and accounting purposes, such as Solvency II and IFRS17. A risk-neutral scenario model that works out of the box, with easy to use tools for sensitivity analysis, increases operational efficiency.
In this webinar, our in-house experts will discuss how a fast, stable and efficient reporting process can be achieved by making smart choices in the modeling and calibration of risk-neutral scenarios.
The webinar covers:
Smart modeling and calibration choices
How to achieve robust calibrations
How to perform sensitivity analysis in an efficient way
Designing a nested simulation framework
Practical information:
Tuesday, November 23, 2021
10:00 - 11:00 a.m. CEST
The webinar consists of a 45 min presentation followed by a 15 minute Q&A.