Michelle Li, Senior Consultant Investment Performance and Mengsha Gao, Manager Investment Performance & Analytics Cbus Super Fund will co-present at IBRC's iPARM in Sydney November 8.
During their presentation they will be focusing on Your Future Your Super (YFYS) Performance Test attribution analysis. Mengsha and Michelle will cover the following:
Understanding YFYS performance test outcomes
Performance Test Calculation and Challenges
Incorporate Performance Test into Attribution Analysis
The benefit of extra transparency of fund performance.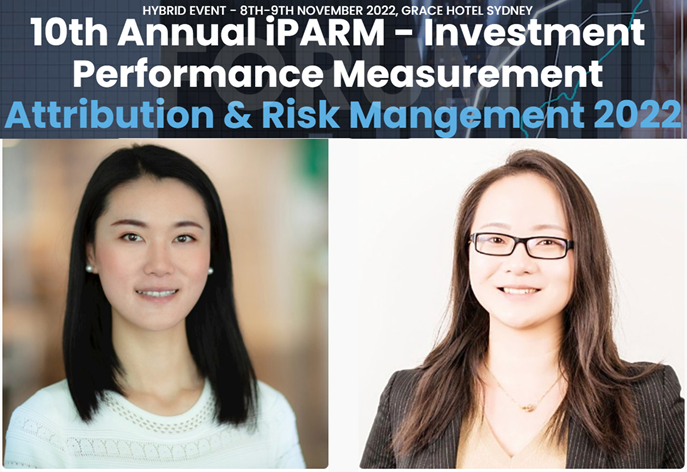 IBRC's 10th Annual iPARM - Investment Performance Measurement Attribution & Risk Mangement 2022 hybrid event will be held November 8 and 9 in the Grace Hotel in Sydney. More information, details and tickets are to be found here.