Ortec Finance, a global fintech company specialized in offering solutions and services for institutional investors to improve their investment decision-making, is pleased to announce the appointment of Jonathan Frew who will be joining as Lead Business Analyst – Investment Performance.
Jonathan brings a wealth of experience to help further progress PEARL as the leading platform for performance measurement and attribution. Based in the UK, Jonathan brings more than 25 years' experience with former employers including Lehman brothers, MSCI and Blackrock.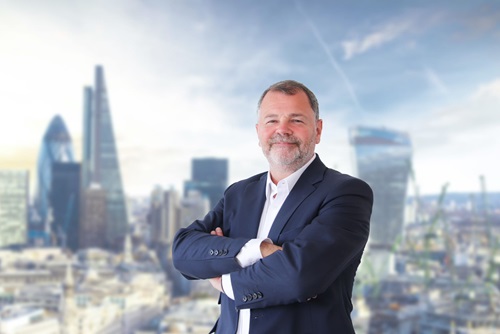 Jonathan commented, "The PEARL product is a highly sophisticated performance and attribution solution and in my role as Lead Business Analyst, I am excited about how we can progress it further to enable people to manage the complexity of investment decision making. With nearly three decades industry experience I am confident I will contribute to the product evolution and innovation, demonstrating to more clients and partners the benefits of the Ortec Finance PEARL solution."
Elske van de Burgt, Managing Director, Investment Performance added, "We are delighted to welcome Jonathan to the team. His knowledge and expertise will contribute to the ongoing advancement of PEARL, ensuring it remains future ready to continually meet and exceed clients' expectations for their performance measurement and attribution needs."
Headquartered in the Netherlands, Ortec Finance has offices in Rotterdam, Amsterdam, London, Zürich, Toronto, New York, and Melbourne.
About Ortec Finance
Ortec Finance is a global provider of leading technologies and solutions to help institutional investors around the world improve their investment decision-making. Based on an effective combination of advanced models, innovative technology and in-depth market knowledge, Ortec Finance supports investment professionals in achieving a better risk-return ratio and thus better results. For more information, please visit www.ortecfinance.com or follow Ortec Finance on LinkedIn.

Contact information: contact@ortecfinance.com