Twenty-two colleagues that recently joined Ortec Finance attended our Internal Curriculum sessions.
The Internal Curriculum sessions are organized to enable smooth onboarding of new colleagues, giving a lot of information about our organization, and giving thorough insights about the full width of our solutions and clients offering.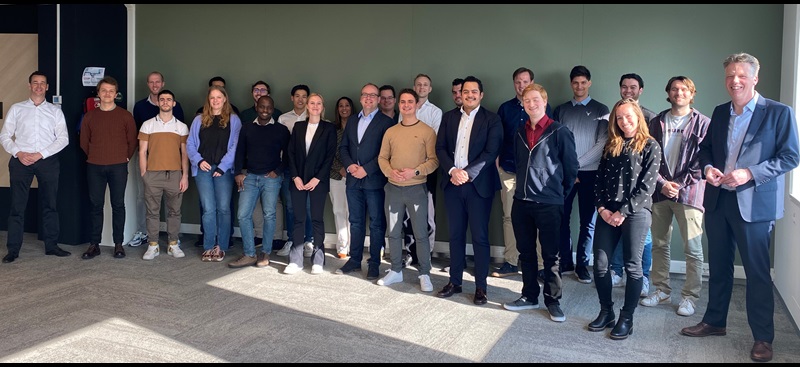 The new colleagues started with us in a broad range of departments and offices, ranging from IT, development teams to sales and client servicing in locations ranging from The Netherlands to Canada. The internal curriculum's sessions are spread around four days.