Ortec Finance works with leading partners to offer you the most advanced solutions. Our software can be seamlessly integrated with partner applications. Below you will find an overview of our partners.
Goal Based Wealth Management and Goal Based Planning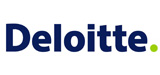 Deloitte
Ortec Finance is a key player in the digital ecosystem of Europe's first fully digital wealth manager, Prospery. In this collaboration of 12 Fintechs, overseen by Deloitte, Ortec Finance provides the calculation engine in the form of OPAL.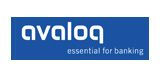 Avaloq
OPAL integrates with the Avaloq platform, allowing banks and wealth managers to achieve faster time-to-market for new digital offerings while being assured of sophisticated, fully integrated economic wealth projections that are usually only available in the institutional market.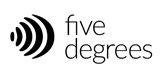 Five degrees
Five degrees online banking platform integrates their own Open API layer in Matrix with the OPAL API harmoniously to provide advanced economic wealth projections and goal-based financial planning.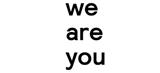 We Are You
With OPAL, We Are You (formerly Virtual Affairs) not only showcases the power of advanced economic wealth projections and goal-based financial planning, but also provides an engaging and personalized client journey to banks and financial institutions.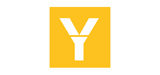 Yellowtail
With OPAL, Yellowtail supports its users to enjoy an automatic way of uploading data to obtain fully tailored insights into their personal financial situation. This is based on advanced economic wealth projections, powered by the OPAL engine.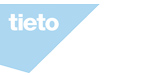 Tieto
Tieto is a leading Nordic software and services company. OPAL features as the core engine of Tieto's Insurance-in-a-Box, offering an out-of-the-box modular solution for insurers to rapidly digitize and gain competitive advantage. Tieto is a trusted integration partner of OPAL.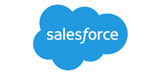 Salesforce
Salesforce is the global number 1 CRM provider. OPAL is seamlessly integrated into the Salesforce platform, featuring in the Salesforce AppExchange (both Sales cloud and Financial Services cloud), to offer compelling, lightweight goal-based planning directly out-of-the-box with full access to customer data stored in Salesforce CRM.
RIMES
The partnership with RIMES guarantees our clients get all the necessary benchmark data, seamlessly integrated within the PEARL tool for their performance attribution analysis. The RIMES Managed Data Service is a complementary service for all Ortec Finance clients who wish to benefit from over 1,000 data sources from over 350 data partners at RIMES, covering all asset classes.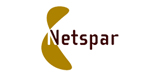 Netspar
As partners Ortec Finance provides input to the research agenda of Netspar (Network for Studies on Pensions, Aging and Retirement). In addition, Ortec Finance contributes to several research projects by bringing in our knowledge of the pension practice in the Netherlands as well as abroad.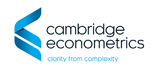 Cambridge Econometrics
Ortec Finance and Cambridge Econometrics have formed a strategic partnership for the climate-savvy economic and financial scenario set. Cambridge Econometrics' macro-econometric model E3ME projects the effects of climate change and the energy transition on macro-economic variables under different climate scenarios, which are then fed into the Ortec Finance Scenarioset (OFS).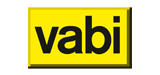 VABI
Ortec Finance and Vabi work together closely in the housing corporation sector. We combine knowledge of financial management and property management with knowledge of the technical side of real estate. Our solutions help corporations to professionalise their processes and to reduce costs. Read more about our cooperation here.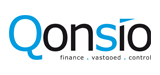 Qonsio
As a client service partner, Qonsio supports a significant portion of the housing corporation market in the use of Ortec Finance software for housing corporations. Together, we assist almost all players in the sector with their financial management and property assessments. Qonsio installs our software, trains the corporation employees, keeps them informed of changing regulations, and supports their efforts to meet their periodic property assessment and financial reporting obligations.