What I like most about my job

What I like most about working at Ortec Finance are the competent and skilled people. It's good for your personal learning curve to be surrounded by people with superior knowledge. As the work is rather challenging, these people can serve as guides within a complex learning environment.
What I did not expect to learn that fast
I was always a talented programmer at my Mathematics and Econometric studies. However, working in a professional software development team I quickly realized that I was an amateur.
When you're thrown in the deep, you sink or swim, and it surprised me how fast I learned how to swim and how to effectively contribute to the team. Learning the basics of new coding languages, workflows, and all kinds of tools within a matter of weeks, which were all previously new to me.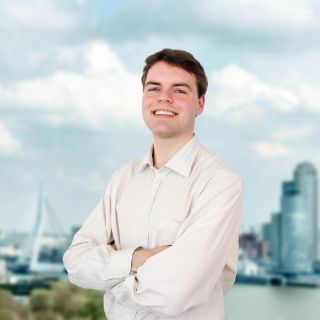 Gert Lek
Student Assistant/Software Developer for GLASS