My name is Michelle Li. I joined Ortec Finance at the start of 2021. Prior to joining Ortec Finance, I worked at a major bank and another fintech provider in both Hong Kong and Australia. Since moving to Australia, I started working closely with superannuation clients and I quickly became very interested in Performance and Attribution, in particular the unique challenges superfunds faced in measuring performance and attribution as asset owners. This growing interest finally got me where I am, as a Senior Consultant in the Implementation Team within the Investment Performance department of Ortec Finance.
How we help our clients
My role in Ortec Finance is to help onboarding new clients onto our PEARL solution. We take a very different implementation approach where a lot of time and effort are spent in understanding clients' investment decision-making and workflow process. Through this exercise, we take the client on a journey not only replicating what they currently have in place, but also making improvements with the help of our technology, past experience and thought-leadership. As such, we find that clients do really value this approach. No one client is ever the same and each project is challenging, but it is very rewarding at the same time.
What I like most about my job
Everyone in the team is very motivated and committed to the delivery of highest quality of work for the client. Being able to work with a team of intelligent individuals yet humble at the same time, is probably the best part of my job. In addition, a significant part of my job is to have open and interesting discussions with clients on their workflow, process and requirements for performance and attribution analysis. It is really rewarding when through these discussions we can come up with solutions that not only near perfectly meets clients' requirements but also solve challenges that remained unsolved in the past due to other system limitations.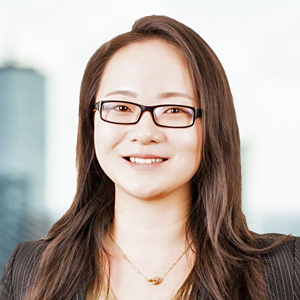 Michelle Li
Senior Consultant Investment Performance
How are you able to reach your personal goals
My career goal is to become a specialist in performance and attribution. Here in Ortec Finance, I can deep dive into various interesting topics in this area, from theoretical modeling to the practitioner approach. Knowledge sharing and discussions are also strongly encouraged at Ortec Finance, allowing me to learn, grow and get better every day.
My personal goal is to be a loving mother and wife for my family. With a good work-life balance, flexible work arrangement and supporting culture, I am able to attend my family when needed yet be great at my job as well.
Ortec Finance's Australian office
The Australian office was opened early 2020, servicing Ortec Finance's Pacific and Asian clients. The team is expanding rapidly and engages with clients on many of our solutions, amongst others our performance measurement & attribution solution.
Interested in joining Ortec Finance?