About this session
In this session Russ Bowdrey and Ronald Janssen will present an overview of climate risk and alignment modelling and two use cases: one for institutional clients and one for retail clients.
Speakers
Russ Bowdrey
Head of Client Servicing, Climate and ESG Solutions
Ortec Finance
About
Russ helps clients to understand and act upon the investment implications of climate change. Russ led on the physical risk elements of Aviva's first, award winning, TCFD-compliant climate change report. Former employers include: Aviva, EY and Just. Russ is a UK qualified actuary and an aerospace engineer.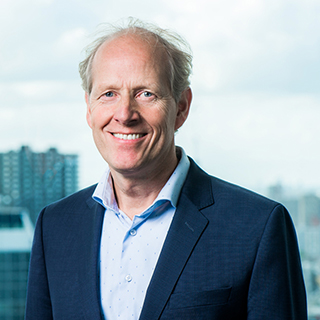 Ronald Janssen
Managing Director Goal Based Planning
Ortec Finance
About
Ronald joined Ortec Finance in 2002 to further realize his vision on goal-based planning. This resulted in Ortec Finance's Goal based Planning product, OPAL. As managing director, Ronald is responsible for this solution and the further development of goal-based planning for the international wealth market. Ronald Janssen studied Econometrics at Erasmus University in Rotterdam. After graduation, he worked as a financial planner for private clients in the high net worth segment. During this period, he designed and developed goal-based planning software.
Besides his work at Ortec Finance Mr. Janssen lectures at the Erasmus University. In addition, he has written several articles for professional journals such as The Journal of Wealth Management and Fonds.nl.
Materials available
If you missed parts of this session, or are interested to learn what has been discussed, please view the recording and download the presentation by filling out the form.