The Institutional Investor Institute held its symposium on March 30 in Noordwijk. Edwin Massie, Senior Consultant, was panelist in the back to fundamentals panel How Robust Is Your Portfolio to Inflation, Interest Rate and Liquidity Risk?
"What happens if interest rates go up by 10 basis points? Collateral obligations for central clearing could be hard to meet. So, if rates are rising, you're not fully hedged and liquidity risk is a threat, you should be holding more treasuries, right? That's not what asset allocation trends are suggesting, as private markets hoover up inflows."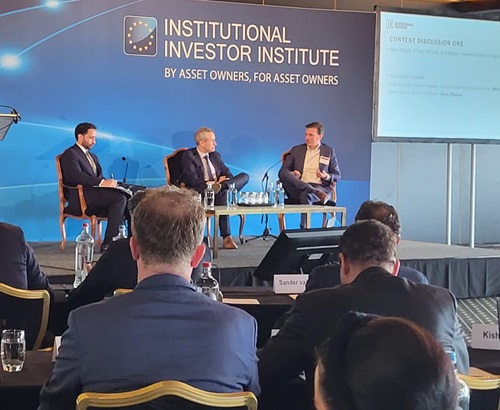 Edwin discussed this, together with Arjen Monster, Head of Strategic Advice, Integrated Client Solutions, NN Investment Partners. They addressed among others:
How active should you be on yield-curve positioning as a long-term investor?
Nominal or real liabilities: how do you hedge?
What tools can you implement for multiple inflationary scenarios around which there is no consensus?