Our Economic Scenario Generator integrates short and long investment horizons consistently across all asset classes and economies. The methodology applied – a frequency domain approach combined with dynamic factor models – aims to capture complex realities as best as possible.
Periodic back-testing research
How well does our methodology behave in back-tests? After all, a scenario model is as strong as its ability to project future events in a realistic way.
Our back-testing results indicate a 10% outperformance compared to competing approaches and models. We see the strongest forecasting performance on a medium-term 3-year horizon.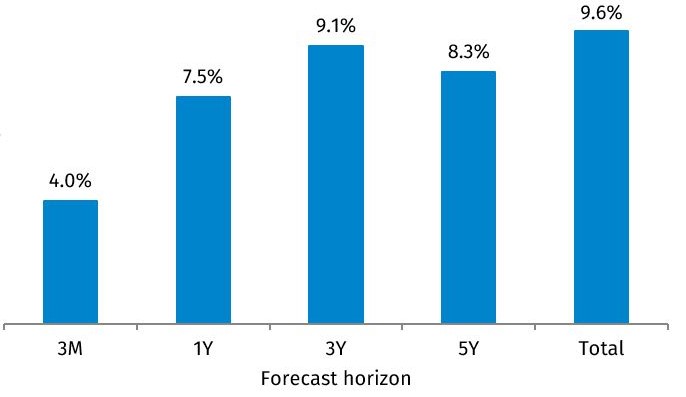 Besides measuring how well our models perform in terms of expectations, we also back-test the quality of our scenarios for different confidence intervals.
Read more
For more details on our back-test research and how we use the results for calibrating our Economic Scenario Generator, download our short paper.