About this session
During this panel discussion the following topics were covered:
Recovering demand and ongoing stimulus packages have renewed concerns that inflation could surge.
Will prices be kept in check as central banks expect, or will there be a sharp rise in inflation?
Speakers

Mirko Cardinale
Head of Investment Strategy & Advice
USS Investment Management Limited
About
Mirko Cardinale is Head of Investment Strategy at USSIM where he is responsible for the design of USS' strategic asset allocation processes.
Prior to his role at USSIM, Mirko was Head of Asset Allocation-EMEA at Russell Investments where he was responsible for designing model portfolios and reviewing the asset allocation of EMEA funds. Before his appointment at Russell, Mirko was Head of Strategic Asset Allocation and Multi-Asset Fund Manager at Aviva Investors, where he was overseeing the asset allocation positioning of UK life and pension funds, as well as managing the DC default fund for the Aviva Staff Pension Scheme. Prior to his role at Aviva Investors, Mirko was also a senior investment consultant at Watson Wyatt (now Towers Watson), where he built an offshore research team in Uruguay, and a Research Manager at Financial Times Business.
Mirko holds a PhD in Finance from Imperial College, London with a thesis on the interrelationships between pension funding and capital markets, an MSc in Economics from Universitat Pompeu i Fabra, Barcelona and a BSc in Economics from Università Bocconi, Milan. Mirko's mother tongue is Italian and he is also fluent in Spanish, Portuguese and French.

Lukas Daalder MD
Chief Investment Strategist for the Netherlands
BlackRock
About
Lukas Daalder is the Chief Investment Strategist for the Netherlands within the BlackRock Investment Institute. In this role he acts as the go-between for clients and the views of the BlackRock Investment Institute.
Prior to joining Blackrock in 2018, Mr. Daalder was the Chief Investment Officer of Robeco Investment Solutions, heading the multi-asset team for Robeco. At earlier stages of his career he has worked as a Delta One trader within a Dutch derivatives market making company, Head of Research of an sell-side equity team, Strategist of a fixed income team and Economist, amongst others. Mr. Daalder has over 25 years of experience in working in financial markets. Within the Dutch financial sector he is well known for his column in the financial newspaper Het Financieele Dagblad, for which he has been writing a weekly contribution for the past seven years.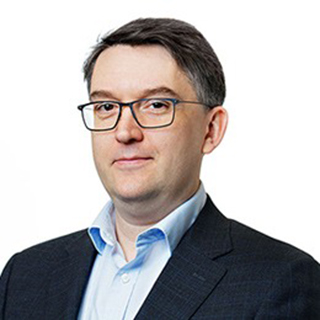 Hrvoje Lakota
VP, Portfolio Construction
IMCO
About
Hrvoje leads portfolio construction at IMCO and is responsible for helping IMCO clients develop their long-term strategic asset allocation.
Prior to joining IMCO, Hrvoje was a partner at large global consulting firm, where he developed and delivered portfolio construction advice for the firm's largest clients. He led various aspects of investment advisory services, including strategic asset allocation, asset-liability modelling, investment strategy and policy formulation. He holds a Bachelor's in Mathematics from the University of Waterloo and is CFA Charterholder, a Fellow of the Society of Actuaries, and a Fellow of the Canadian Institute of Actuaries.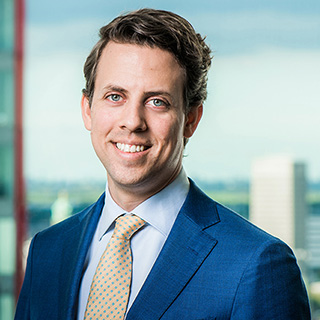 Patrick Tuijp
Team Leader Scenarios & Asset Valuation
Ortec Finance
About
Patrick is a Team Leader at the Scenarios & Asset Valuation solution of Ortec Finance. Patrick and his team are responsible for the calibration and customization of Ortec Finance's real-world scenario set and the accompanying client service support for our global client base. Patrick holds a PhD in Finance from Tilburg University. He was an Assistant Professor of Finance at the University of Amsterdam from September 2013 until September 2015 when he joined Ortec Finance. Patrick's research has been published in the Journal of Financial and Quantitative Analysis and the Journal of Portfolio Management.
Materials available
If you missed parts of this session, or are interested to learn what has been discussed, please view the recording by filling out the form.