Microsoft describes on their website how Ortec Finance created a 'batteries included' cloud-native platform on Azure Red Hat OpenShift. The story quotes Milan Seijbel, CTO, and Joris Cramwinckel, Technologist.
The way Ortec Finance has created a cloud-native platform has caught the attention of Microsoft too. They decided to dedicate a client story to this Ortec Finance project on their website.
The project
Last year Ortec Finance worked with HCS Company and Microsoft to go cloud native, building the Ortec Finance Cloud Application (ORCA) platform. The platform is a combination of open-source technologies and managed services on Azure. The reason for this project is described by
Milan Seijbel
: "How can we further optimize the way we service our clients?"
The journey
The story among others describes Ortec Finance's journey to a cloud-native platform, carefully balancing requirements: Being an expert that models and maps uncertainties for its clients, "Building and maintaining a cloud-native platform is not considered our core business," explains Ortec Finance Technologist
Joris Cramwinckel
. "Fully outsourcing cloud-native operations, on the other hand, does not match with our desire to be independent."
For Ortec Finance, independence means staying flexible and using vendor-neutral, open-source technologies as much as possible. "We didn't want a vendor lock-in of any kind" notes Milan Seijbel. "We're looking for what suits our needs best and keeping options open for the future."
The solution
Ortec Finance found a middle ground in a cloud-native approach based on Azure platform as a service (PaaS) and managed services. PaaS means that Ortec Finance manages the applications and services it develops, and Microsoft manages everything else.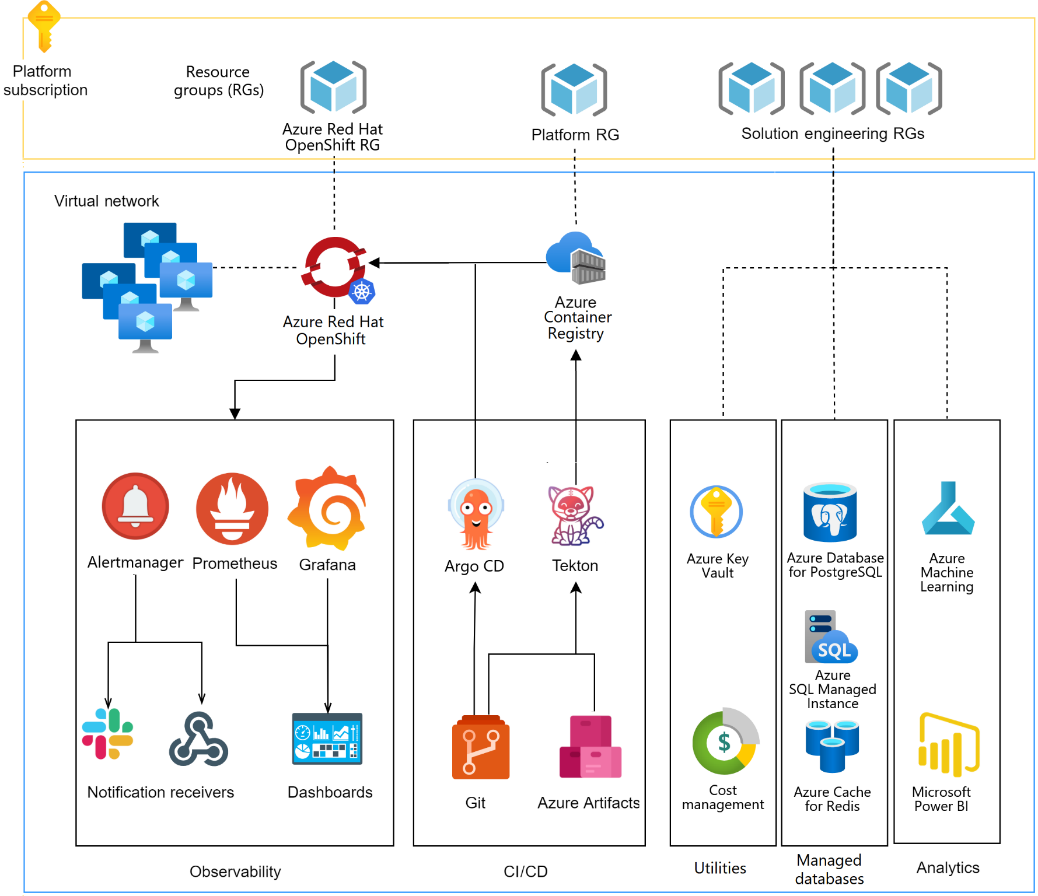 Microsoft's client story describes Ortec Finance's full cloud-native ORCA platform: a proven platform for meeting current and future needs. Milan Seijbel: "We are glad Ortec Finance took its time to find the best components for the ORCA platform. We were lucky that we didn't jump on everything that's called cloud from the very beginning. We stepped in at the time where we could build on what was already proven."

"We now leverage the managed container platform Azure Red Hat OpenShift to fuel the company's technology objectives—enable growth, assure quality, and deliver fast."
—Milan Seijbel, CTO, Ortec Finance
Interested in reading more?
Continue reading the full client story on Microsoft's website here