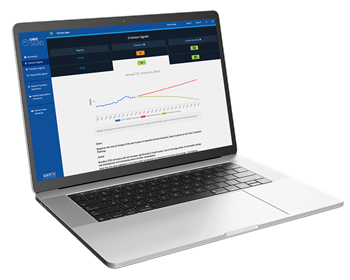 ClimateSIGNS signposts transition progress and physical risk developments against climate scenarios.
ClimateSIGNS is an information platform for anyone interested in an independently researched view on the world's current climate trajectory. It visually tracks, analyzes and displays indicators that enable you to monitor actual global progress against two climate scenarios: 'Net-zero pathway' and 'High warming pathway'.
ClimateSIGNS was designed with investment professionals, policy makers and non-governmental organizations in mind. It conveniently tracks emissions, transition, and physical signals in one overview.
Applications include:
Likelihood Analysis: Understand the relative likelihood of a given climate scenario actually occurring.
Gap analysis: Independently motivate to what extent the world is on track to meeting climate goals.
Our user friendly ClimateSIGNS dashboard is available as a stand-alone subscription service or as an 'add-on' module to ClimateMAPS.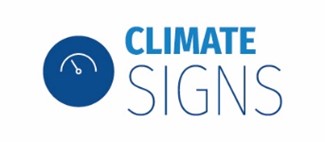 About Climate & ESG Solutions and The Compass
ClimateSIGNS is part of The Compass – A suite of complementary solutions that integrate climate risk and opportunities into investment decision-making. If you would like to receive more information about ClimateSIGNS or have any questions, please contact us.
Ortec Finance's Climate & ESG Solutions offers The Compass alongside hands-on expertise to enable investors to effectively integrate climate risks and opportunities into their investment decision-making.
Comprising of ClimateALIGN, ClimateMAPS, ClimatePREDICT and ClimateSIGNS, The Compass generates quantified metrics and insights through independent and research-based climate knowledge, advanced models and innovative technology.
Its customizable analytics help financial institutions measure, manage and monitor their climate strategy.