The financial and economic implications arising from climate change will directly impact investments in the short- and long-term. Financial institutions looking to assess and address these impacts can use climate scenario analysis to understand how different climate-related risks and opportunities could manifest and impact investment portfolios as the world enters an increasingly uncertain future.
ClimateMAPS - Ortec Finance's award-winning climate scenario analysis solution, in partnership with Cambridge Econometrics, can help pension funds, insurance companies, sovereign wealth funds and asset managers assess their portfolio's climate risk exposure and quantify these risks, as well as opportunities, across a number of financial and economic variables. The insights gained can be used to
inform the investment process
, undertake stress testing exercises and adhere to global TCFD, ISSB and other sustainability-related reporting frameworks.
ClimateMAPS is independent and science based, has extensive risk coverage and generates comprehensive forward-looking risk-return analytics.
Choose between a full suite of climate scenario options including in-house Ortec Finance climate scenarios, publicly-available reference scenarios and bespoke scenarios.
Access climate scenarios that incorporate globally recognized and market-leading models, including Ortec Finance's stochastic financial model and Cambridge Econometrics E3ME macro-econometric model.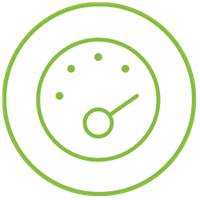 Gain quantified financial insights that capture a wide range of systemic transition, physical and market risks.
Explore these risks further with an interactive qualitative scenario explorer.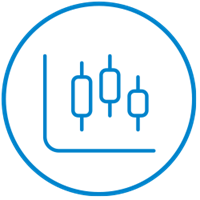 Obtain realistic insights with a wide range of risk-return metrics up to 40 years ahead that includes 600+ economic and financial variables and conventional and low carbon benchmarks
Assess impacts further with asset class and sector financial variables on a country level

Understand the financial impacts of different climate scenarios

Undertake a portfolio stress test exercise

Integrate climate change into investment beliefs, strategic asset allocation, selection and monitoring

Include climate risks in a risk register and develop a mitigating action plan
Ready to learn more about how ClimateMAPS can help you prepare your investments for the impacts of climate change?
Stay informed on the latest insights on sustainable finance and climate-risk management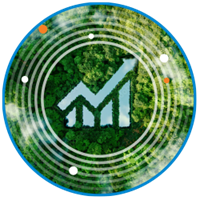 Our other innovative climate solutions
Here at Ortec Finance, we believe that addressing climate risks is an integral part of the investment process and expect climate solutions to become essential in enabling the global investment community to effectively transition to net-zero. To support the investment community, our Climate & ESG Solutions team is continuing to explore and develop additional climate solutions for the future. Learn more about these initiatives below.
About Cambridge Econometrics
Cambridge Econometrics is an award-winning economics consultancy based in Cambridge (UK), Brussels, Budapest and Northampton, Massachusetts. Their globally recognised macroeconomic model E3ME underpins its rigorous and independent approach to helping clients make evidence-based investment and policy decisions with confidence, providing clear, intelligent and actionable insights.

E3ME fuels Cambridge Econometric's strategic partnership with Ortec Finance through simulating interactions and dynamics of the economy for climate scenario analysis, testing the impact of different global temperature pathways and assessing the impact of physical and transitional climate-related risks.