Climate ALIGN monitors portfolio alignment with net-zero emissions by 2050
Climate ALIGN helps financial institutions gain a forward-looking perspective of their portfolios' impact on the climate from holdings-level up to fund-level by evaluating its Implied Temperature Rise (ITR).


Our Approach
We work with a combination of proprietary and open source data inputs and methodologies to continually stay abreast of the latest developments in a rapidly evolving field.
We currently cover listed equity, corporate credit, sovereign debt, private assets, and real estate (coming soon: real assets).
Jointly with Climate MAPS, we offer consistent financial climate risk/return and ITR score perspectives through our partnership with Cambridge Econometrics' E3ME model.


Research based.


Covers individual holdings, asset classes and total portfolio levels.
"Recommendation 1: We recommend all financial institutions measure and disclose the alignment of their portfolios with the goals of the Paris Agreement using forward-looking metrics."
TCFD PAT Technical Requirements 2021
Financial institutions can use Climate ALIGN to:
Develop GHG emissions reduction targets
Consistently monitor progress against set targets
Develop engagement strategies
Help with strategic security selection and allocation decisions
Showcase net-zero alignment leadership
Prepare for expected climate-related disclosure regulation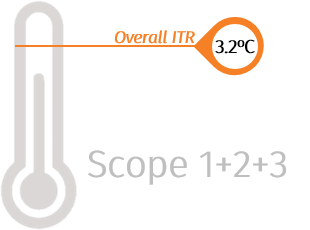 Innovation showcase: Looking one step ahead - mitigating climate related financial risks and beyond
At the annual Economist Climate Risk Virtual Week Europe, Willemijn Verdegaal speaks about how portfolio alignment & climate scenario tools can consistently be combined to inform a net-zero strategy.

Take a look at all of the Climate & ESG Solutions in our Climate Compass overview.
If you would like to receive more information or have any questions, please contact us.