ClimateALIGN monitors portfolio net-zero alignment by 2050

ClimateALIGN generates an Implied Temperature Rise (ITR) score as a forward-looking portfolio net-zero alignment metric. The tool is independent and transparent, has comprehensive coverage and is accessible via an on-demand platform. It allows financial institutions to measure, manage and monitor net-zero portfolio alignment.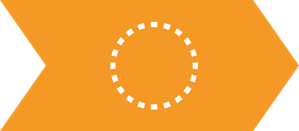 Ortec Finance is a third-party analytics provider, allowing for an objective perspective
Methodology developed using open-source networks (OS-Climate*). OS-Climate has 18+ members including Goldman Sachs, Allianz, BNP Paribas, EY, RedHat - a subsidary of IBM, Net-Zero Asset Owner Alliance, AWS and Microsoft
Emissions, targets, and decarbonization pathways sourced from independent providers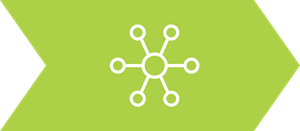 Meets TCFD PAT and GFANZ alignment guidance
One consistent net-zero scenario used across all alignment and risk-return analytics
Universal coverage based on disclosed data and 500+ sector-region modeled datapoints
ITR scores generated at portfolio, asset class, sector, country/region, and security levels
ITR asset class coverage across listed equity, corporate credit, private assets, sovereign debt, real estate, and alternative assets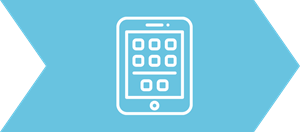 Self-service dashboard access for listed equity, corporate credit, and private assets via a dedicated access-granted ESG Book app
Real-time portfolio analytics
Ability to request disclosure via built-in engagement functionality (e.g. TCFD, SFDR, GRI, SASB)


Measure, manage and monitor net-zero portfolio alignment with ClimateALIGN
Measure
Understand current portfolio performance against net-zero
Manage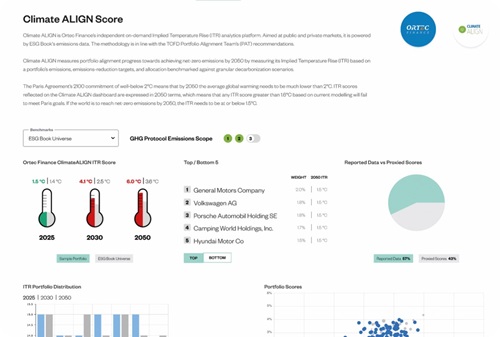 Integrate net-zero within an investment strategy
Monitor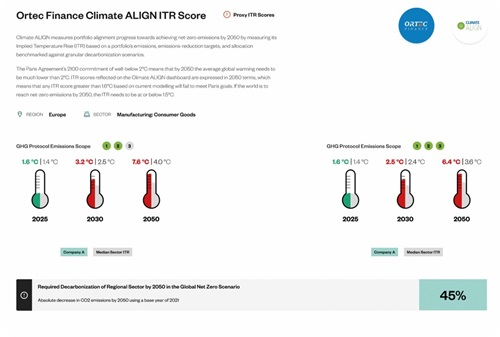 Track and disclose ongoing alignment progress
Learn more about ClimateALIGN and download our brochure below
Upcoming webinar – Portfolio net-zero alignment with ClimateALIGN
Join our free 30 minute webinar on Thursday 23 February and find out how Ortec Finance's ClimateALIGN can help financial institutions achieve portfolio net-zero alignment using an independent and comprehensive Implied Temperature Rise (ITR) metric generated via an on-demand and user-friendly platform.
To learn more about the webinar and to register please click here.
About Climate & ESG Solutions and The Compass
ClimateALIGN is part of The Compass – A suite of complimentary solutions that integrate climate risk and opportunities into investment decision-making. If you would like to receive more information about ClimateALIGN or have any questions, please contact us.
Ortec Finance's Climate & ESG Solutions offers The Compass alongside hands-on expertise to enable investors to effectively integrate climate risks and opportunities into their investment decision-making.
Comprising of ClimateALIGN, ClimateMAPS, ClimatePREDICT and ClimateSIGNS, The Compass generates quantified metrics and insights through independent and research-based climate knowledge, advanced models and innovative technology.
Its customizable analytics help financial institutions measure, manage and monitor their climate strategy.