Climate ALIGN monitors portfolio alignment with net-zero emissions by 2050
Climate ALIGN helps financial institutions assess the temperature alignment of current emissions reduction targets, commitments, investment portfolios, and lending portfolios.


Currently Available: Climate ALIGN Version 1.0
We now offer the Science Based Target initiative's (SBTi) open source Temperature Scoring and Portfolio Coverage Tool 'as a service'. We currently cover listed equity, corporate debt, sovereign debt & real-estate.
The approach is based on the Science Based Target initiative (SBTi) open source Temperature Scoring and Portfolio Coverage Tool. Ortec Finance, together with Open Source Climate (OS-C) are the original developers of the open source code base.
"SBTi's financial sector framework and tooling is at the most sophisticated end of the spectrum"
Mark Carney  - former Governor of the Bank of England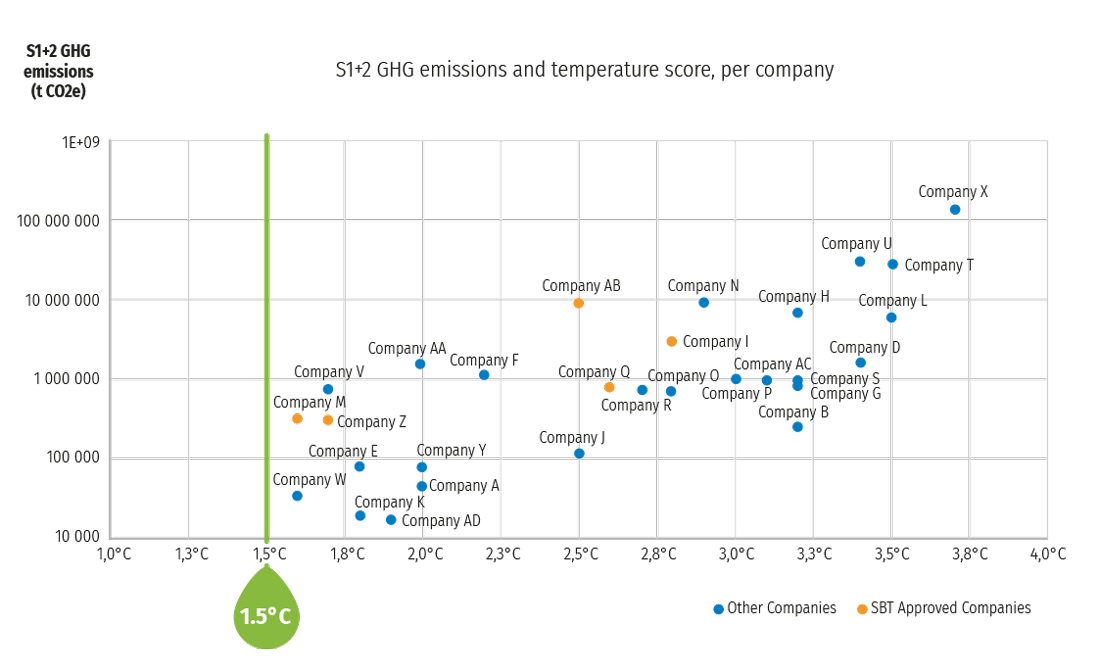 Illustrative Visualization of the Temperature Score Outputs Per Company
Financial institutions can use Climate ALIGN V1.0 to:
Develop GHG emissions reduction targets (potentially for official validation by the SBTi)
Consistently monitor progress against set targets
Develop engagement strategies
Help with strategic security selection and allocation decisions
Showcase net-zero alignment leadership
Prepare for expected climate-related disclosure regulation
Webinar on Climate ALIGN
Get to know the full potential of Climate ALIGN in our introductory webinar and demo
Download the full Climate ALIGN brochure for more details

Take a look at all of the Climate & ESG Solutions in our Climate Compass overview.
If you would like to receive more information or have any questions, please contact us.